We train others to make the ask for charitable support through grant proposals.
We offer in-depth, hands-on training for board members, staff, and others interested in obtaining the tools and skills needed to prepare successful grant proposals. Participants learn practical techniques they can use immediately. Our presentations are dynamic, relevant, and interactive.
Over the years, we have shared our successful grant-seeking techniques with more than 20,000 people! Our workshop and conference materials blend the best of a strong academic program with a practical approach to grant seeking to provide an exceptional learning opportunity for everyone. All of our sessions include copies of presentation materials, lively discussions, and hands-on exercises.
You can join us at many of our upcoming workshops and conferences hosted by local, regional, and national associations. Or, you can contract us to provide training for your organization or community.
Workshop and Speaking Schedule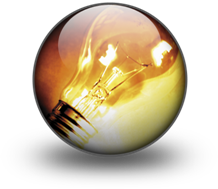 We are well-known for our half-, full-, and two-day workshops on grant seeking and development writing for both novice and advanced participants.  We also provide 75- and 90-minute sessions at conferences across the country that are perfect for attendees that wish to get a great deal of information in a short period of time.  Check back often to see where we will be next. We just may be speaking at a conference near you!
Learn More
Workshop Descriptions
Our grant-seeking workshops are the most popular types we do.  Beyond the basic to intermediate sessions, we also offer workshops on seeking federal grants, creating logic models, preparing online grant proposals, and proposals for capital campaigns.
Learn More
Workshop Presenter
Learn about our very popular workshop presenter, Diane Gedeon-Martin. Her credentials are extensive including her various faculty affiliations.  She is a nationally recognized grants consultant, instructor, and lecturer.
Learn More
Past Workshop & Conference Appearances
Since 1995, our roster of groups inviting us conduct workshops and speak at conferences continues to grow. See a short list of organizations that asked us to share our expertise with their audiences, many of them on an annual basis.
Learn More