Apr
1
Wed
WEBINAR: Online Grant Proposals: How to Say Everything in 2,000 Characters or Less

@ Philanthropy Massachusetts
Apr 1 @ 9:00 am – 12:00 pm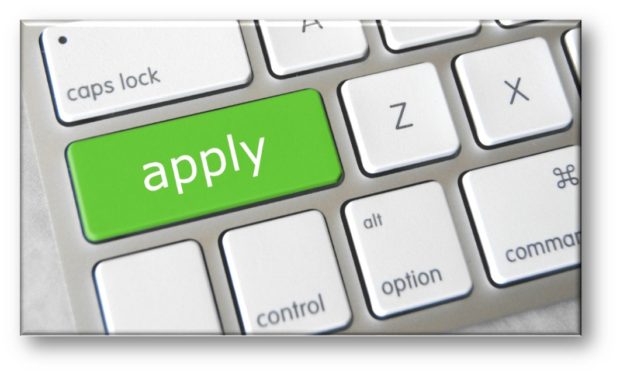 Due to the current health concerns around COVID-19, this workshop is now a WEBINAR.
Remote participation in this event is available via Zoom video conferencing. Zoom is easy to use and allows for phone or computer access. Remote access information will be sent in advance of the program via email.
Online grant proposals are here to stay. They are frustrating, exasperating, and daunting. Still, we often must present our case for support in 2,000 characters (~350 words) or less. Writing tight or to the point while getting the attention of the grant reviewer has never been more crucial.
Although brevity is key, grantmakers still want engaging narratives that state the issue or problem succinctly while providing evidence that your organization will achieve the proposed outcomes. Knowing what to say and how to say it in a short grant application is the focus of this workshop. The techniques discussed will help you construct successful paper and paperless proposal narratives.
This is a fun, dynamic session that combines lecture, discussion, and hands-on exercises. Attendees will be able to use the slides in the handout as a guide to help them prepare grant proposals in the future.
The topics covered in this workshop are as follows:
Identify key elements that will grab the attention of grant reviewers
Use simple, direct language to make your point
Understand the nature of online grant proposals from the reviewer's point-of-view
Register online at Philanthropy Massachusetts.
May
5
Tue
Advanced Grant Proposal Writing Workshop

@ Philanthropy Massachusetts
May 5 @ 9:00 am – 12:00 pm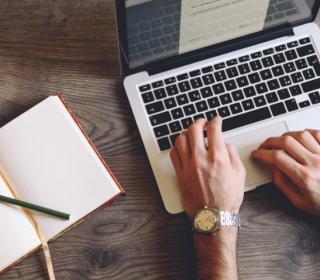 Nonprofit organizations often seek grant support but fall short in receiving an award. Competition for grants continues to grow as government funding dwindles. Learn how to present your case for support no matter the type or size of grant you are requesting. This session will sharpen your grant-seeking skills by making your proposal more competitive.
From logic models to making your case for support using 2,000 or less characters, this workshop will help you prepare successful paper and paperless proposal narratives including those to the different levels of government. There will be a discussion on the use of Gantt and PERT charts and other visual aids to help reviewers quickly understand the intent of your proposed project. You will also learn techniques to use when preparing proposals to obtain grants for capacity-building projects and capital campaigns.
This workshop is all about improving on the skills already developed, shedding old attitudes, and learning new techniques to make grant proposals more competitive. Ideal participants will be those with two or more years of experience preparing grant proposals. They will have an understanding of how to develop a strong needs statement, goals and outcomes, evaluation strategies, and the budget and justification for the project/program they propose.
Participants will learn the following:
Understand the current giving trends of foundations, corporations, and government agencies
Analyze request for proposals (RFPs) to determine a fit with your proposed project
Prepare reviewer friendly proposals
Formulate strategies to develop proposals for special projects, capacity-building efforts, and capital campaigns
Learn techniques to apply for a multi-year or million-dollar grant
Register online at Philanthropy Massachusetts.
May
6
Wed
Grants from Foundations & Corporations: Workshop #3 of the AFP Connecticut Chapter's Principles of Fundraising Series

@ University of Bridgeport
May 6 @ 9:30 am – 12:30 pm
Nonprofit organizations often seek grant support for their new or existing programs, capital campaigns, capacity-building efforts, equipment purchases, research, or special projects but fall short in receiving an award. Competition for grants from foundations and corporations continues to grow as government funding dwindles. Learn how to identify grant opportunities for your organization as well as prepare proposals that get the attention of grantmakers. This workshop provides not only tools and resources but also a proposal outline to prepare comprehensive, concise, and competitive grant applications.
The entire Principles of Fundraising series of five workshops are specifically designed for novice to intermediate fund development personnel, executive directors, board members, volunteers, and those considering starting a nonprofit organization.  Grants from Foundations and Corporations is the third session of a five-part series.
The Principles of Fundraising was developed by the Association of Fundraising Professionals (AFP) Connecticut Chapter in 2008. Now in its 12th year, this program continues to provide high-caliber, basic-skills development in the art and science of fundraising for nonprofits through five introductory-level, half-day workshops focusing on theory and practice taught by members of AFP who are experts in their respective fields. All of the workshops are designed to help new and established nonprofit organizations raise money more effectively and efficiently.
This session is hosted by the Connecticut Community Foundation. Register for one or all five of the workshops in the AFP Connecticut Chapter's Principles of Fundraising program today!