Mar
11
Thu
21st Century Grant Applications: Brief and to the Point!

@ Webinar
Mar 11 @ 2:00 pm – 3:30 pm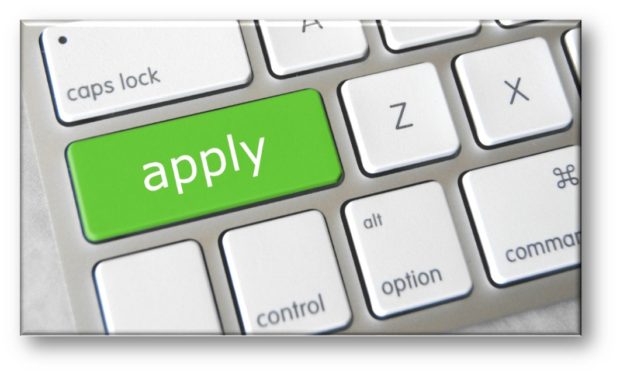 Online grant applications are here to stay! They are frustrating, exasperating, and daunting. Still, how do you convey your case for support when your need statement and project description sections can only be 2,000 characters or roughly 350 words in length?
Although brevity is key, grantmakers still want engaging narratives that state the issue or problem succinctly while providing evidence that your organization will achieve the proposed outcomes. Knowing what to say and how to say it in a short grant application is the focus of this session.
Writing tight or to the point while getting the attention of the grant reviewer has never been more crucial. Learn how to position your case for support using deductive writing techniques that help you get to your point quicker. Eliminate superlatives from your writing and just say it.
This interactive session will ask the question, how do you approach the process of preparing an online grant application? The methods discussed will help you design successful paper and paperless proposal narratives including those to the different levels of government as well as foundation and corporations.
The learning objectives are as follows:
Identify key elements that will grab the attention of grant reviewers
Use simple, direct language to make your point
Eliminate passive voice from your narratives
Edit your proposals for strong content
Those in attendance will benefit as follows:
Identify key components to include in specific sections when faced with a limited number of characters
Learn techniques they can use immediately after the session ends
Understand the nature of online grant proposals from the reviewer's point-of-view
Improve their approach to preparing online grant proposals
This is a fun, dynamic session that combines lecture, discussion, and hands-on exercises. Attendees will be able to use the slides in the handout as a guide to help them prepare grant proposals in the future.
Register for this webinar at the Grant Professionals Association website.
Apr
21
Wed
Introduction to Grant Writing

@ Webinar
Apr 21 @ 10:00 am – 12:00 pm
Learn the basics of preparing successful grant proposals from the comfort of your office! Securing grants for your nonprofit organization requires a sound proposal. This workshop is for those who are new to seeking grants as well as those that want to sharpen their intermediate skills through a step-by-step approach to the process.
From developing the proposal idea to completing the details of the budget, this workshop provides an outline to use to prepare clear, concise, comprehensive, and competitive proposals. Participants will be introduced to logic models to help them develop measurable project goals, objectives, and outcomes required in every proposal. They will also learn to develop meaningful content for full proposals, letters of intent/inquiry, and online grant applications as well a post-award reporting.
The topics covered in this workshop are as follows:
Grants as part of the fundraising plan
Preparing the proposal idea including SMART goals and objectives
Outlines for full grant proposals and letters of intent/inquiry
Examining reasons for proposal rejection
Exploring rules of grant management
This webinar provides learning opportunities for novice and intermediate (2 to 3 years) grant seekers.
Register online at Philanthropy Massachusetts.
May
12
Wed
Advanced Grant Proposal Writing

@ Webinar
May 12 @ 10:00 am – 12:00 pm
Join us for this Zoom Webinar hosted by Philanthropy Massachusetts. Click on the link below to register.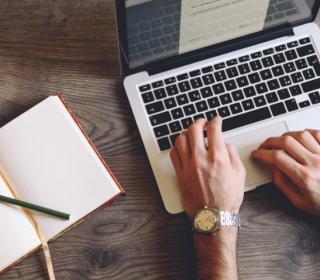 Nonprofit organizations often seek grant support but fall short in receiving an award. Competition for grants continues to grow as government funding dwindles and COVID-19 impacts the stock market. Learn how to present your case for support no matter the type or size of grant you are requesting. This session will sharpen your grant-seeking skills by making your proposal more competitive.
From logic models to making your case for support using 2,000 or less characters, this workshop will help you prepare successful paper and paperless proposal narratives including those to the different levels of government. There will be a discussion on the use of Gantt and PERT charts as well as other visual aids to help reviewers quickly understand the intent of your proposed project. You will also learn strategies to use when preparing proposals for multi-year funding or large awards.
This workshop is all about improving on the skills you've already developed, shedding old habits, and learning new techniques to make your grant proposals more competitive. Ideal participants will be those with two or more years of experience preparing grant proposals. You must have an understanding of how to develop a strong needs statement, goals and outcomes, evaluation strategies, and the budget and justification for the project/program they propose.
Participants will learn the following:
Thinking like a grantmaker throughout the proposal development process
Analyze request for proposals (RFPs) with a critical eye to determine a fit with your proposed project
Prepare reviewer friendly proposals using tried and true techniques
Formulate strategies to develop proposals that win multi-year or million-dollar grants
Register online at Philanthropy Massachusetts.