When:
November 6, 2020 @ 11:15 am – 12:30 pm
2020-11-06T11:15:00-05:00
2020-11-06T12:30:00-05:00
Where:
Grant Professionals Association's Annual Conference
Online virtual conference
Cost:
As part of the annual conference
Contact:
Grant Professionals Association
This is a conference session of the national Grant Professionals Association's Annual Conference held virtually November 4-6, 2020
What Does It Really Take to Make It as a Grants Consultant?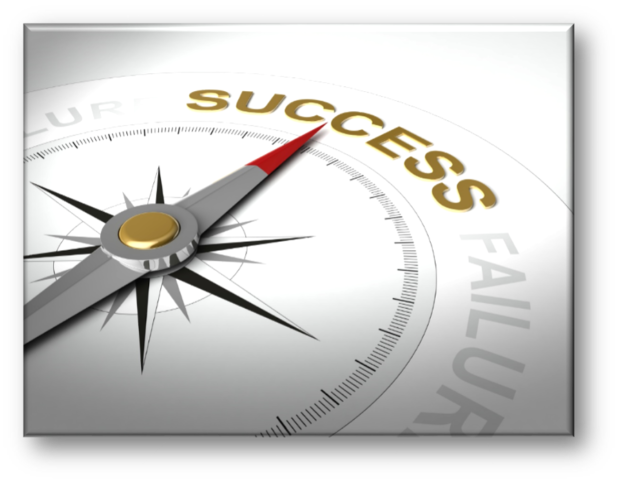 Becoming a grants consultant seems like the ideal life! The thought of freedom without prescribed work hours or a boss looking over your shoulder is extremely appealing. You can set your own hours and choose your work assignments as an independent contractor. Thanks in part to the Fourth Industrial Revolution and the advances in technology it brings, becoming a member of the gig economy is even easier.
Independent contractors of any type must be prepared for shifts to their lifestyle, income levels, and time. One minute you are flying high meeting deadlines and others pondering what will you do when you don't have any assignments in the pipeline. In this session, we will discuss the realities of being self-employed, the ebb and flow of seeking and obtaining assignments, hiring sub-contractors, keeping clients, and marketing.
Three senior grants consultants who operate their own single-woman, home-based businesses for more than 25 years each will help you understand what it takes to make it. While this session does not focus on the mechanics of starting a business such as filing for an LLC or DBA and contract language, it will concentrate on what it takes to be a successful consultant. Attendees will learn the following:
Discovering then capitalizing on your entrepreneurial spirit
Developing business skills to lead rather than follow
Obtaining clients and keeping them
Dealing with the inconsistency of assignments and unpredictable income
Hiring sub-contractors instead of employees
Marketing your services that will eventually lead to word-of-mouth recommendations
Those in attendance will benefit as follows:
Identifying key traits of successful consultants
Selecting and managing clients
Determining your niche
Exceeding client expectations
This is a fun, dynamic session that combines lecture and discussion. You will learn the ins and outs of starting then maintaining a grant-consulting business as a sole practitioner. The handouts provided will be a welcomed resource to help you on your journey.
Presenters:
Diane Gedeon-Martin has over 27 years of experience as a grants consultant. Since launching her firm in 1993, she has singly helped 286 nonprofit organizations in 26 states and Washington, DC, win grants to further their missions. Her background as a marketing director for Fortune 500 companies combined with years of journalism experience gives her a unique skill set; she has a strong, corporate work ethic and a writing style that gets to the point quickly while connecting with reviewers. Diane also sat on the other side of the table reviewing grant requests for a corporate giving program in her role as a regional marketing director. She is a nationally recognized speaker and certified Association of Fundraising Professional (AFP) Master Trainer. For 14 years, she was a faculty member of The Fund Raising School at Indiana University where she not only taught but also co-authored the curriculum for their Grant Proposals course. Diane is a GPA Legacy Member.
Linda Gatten Butler, MSW, ACSW, LISW-S, began Butler Consulting in 1994. Since that time, she helped 200+ nonprofits nationwide seek grants. She has assisted and/or founded several nonprofits, is a former member of the National Board of GPA, and a current board member of three Planned Parenthood locations. Linda has 45+ years of clinical, administrative, and fundraising experience, primarily serving Ohio's Miami Valley. She feels blessed to have successfully assisted organizations from her home-based business where she enjoys her family, productivity, creatures, and freedom! Linda has co-authored several publications and taught social work and/or fundraising classes at several local universities. Her extensive trainings include 30+ topics offered locally, regionally, and nationally.
Jana Jane Hexter, GPC, has over 25 years in the grants field and the author of Grant Writing Revealed: 25 Experts Share Their Art, Science, and Secrets. She served on the National Board of GPA and taught grant writing at New York University's George H. Heyman Jr. Center for Philanthropy and Fundraising. She is the founder of Grants Champion and has written well over 150 successful proposals and raised more than $80 million for her clients throughout the U.S. She is a captivating teacher and several of her presentations for the Chronicle of Philanthropy, National GPA Conference, and CharityChannel were ranked highest in attendance and/or audience approval. She also served as a Subject Matter Expert for the Grant Professionals Certification Institute (GPCI) to develop the Grant Professionals Certificate exam.
Register for the entire conference or just one day at the Grant Professionals Association website.